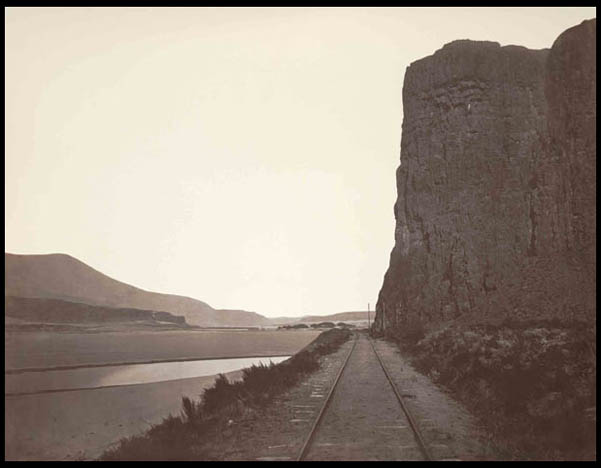 The Portland Art Museum's latest show,
Wild Beauty: Photographs of the Columbia River Gorge, 1867-1957
, is more than just an exhaustive photographic history of the Columbia River Gorge, it is a bittersweet reminder of the fragile beauty of even the most rugged environments. The show's message comes across as if one were watching an unbiased world news program presented in a straightforward manner, as a chronicle of time passing into memory.
Permalink
---
FRIDAY 11.21.08
The Eye of Science: Brought to Light at SFMOMA by Bean Gilsdorf
Hermann Schnauss,
Electrograph of a brass wire gauge
,
1900; Albumen print; 6 x 4 5/16 in.
Imagine this: the world is new again. Photographs report the actuality of a novel universe, revealing truths about the environment heretofore unimagined. A formerly skeptical population is now awed, and hungers for images of phenomena previously hidden from sight, because seeing is both knowing and believing.
One could ask why a modern art museum would exhibit a group of scientific photographs from the mid- to late 1800s, but
Brought to Light
answers with an unusual exhibition that highlights the power of curiosity and experimentation... (more)