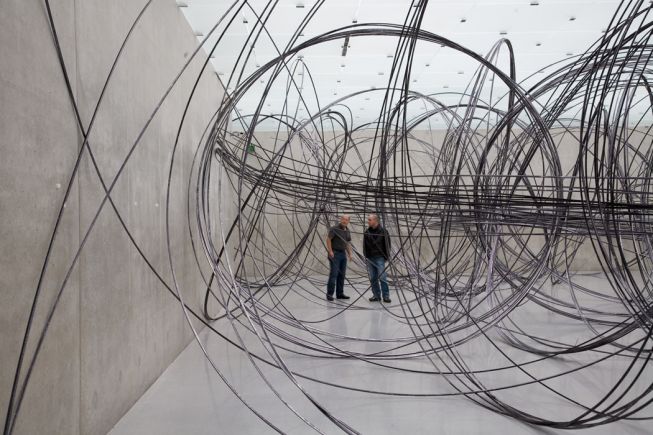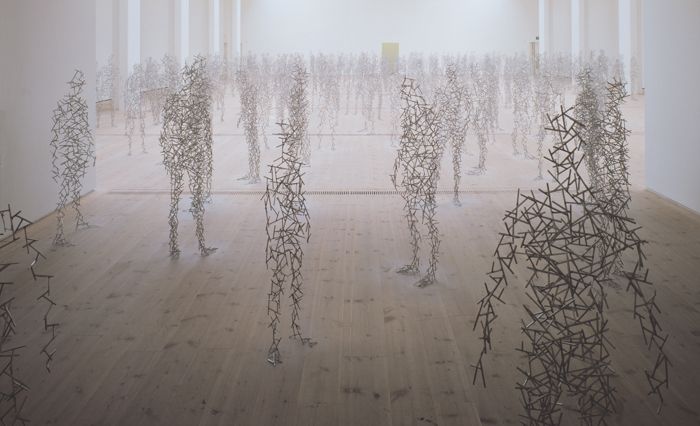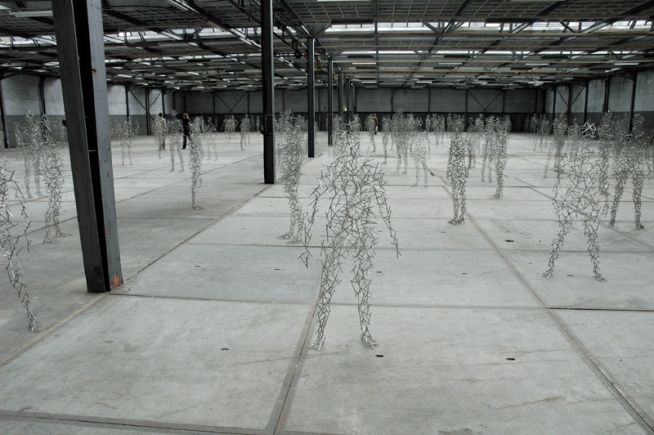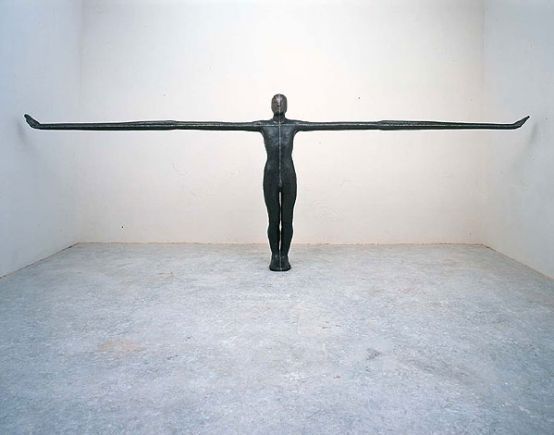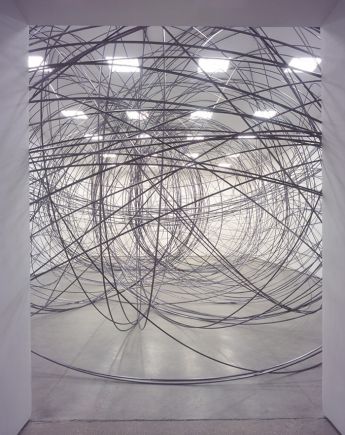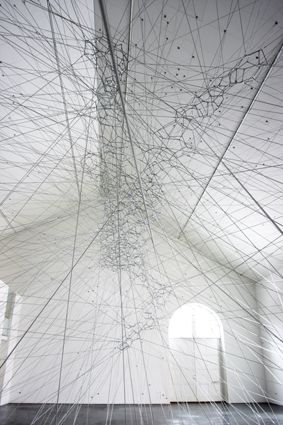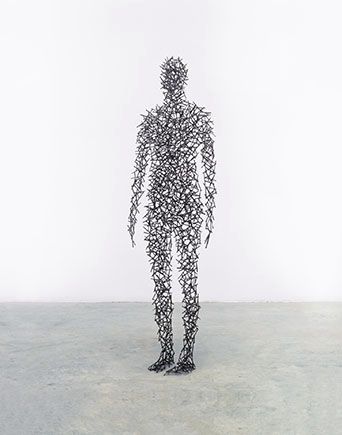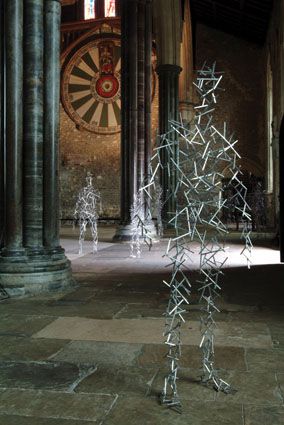 Over the last 25 years Antony Gormley has revitalised the human image in sculpture through a radical investigation of the body as a place of memory and transformation, using his own body as subject, tool and material. Since 1990 he has expanded his concern with the human condition to explore the collective body and the relationship between self and other in large-scale installations like ANOTHER PLACE, DOMAIN FIELD, and INSIDE AUSTRALIA. His recent work increasingly engages with energy systems, fields and vectors, rather than mass and defined volume, evident in works like CLEARING, BLIND LIGHT, FIRMAMENT and ANOTHER SINGULARITY.
Antony Gormley's work has been exhibited extensively, with solo shows throughout the UK in venues such as the Whitechapel, Tate and the Hayward galleries, the British Museum and White Cube. His work has been exhibited internationally at museums including the Museum of Modern Art in New York, the Los Angeles County Museum of Art, the Louisiana Museum in Humlebaek, the Corcoran Gallery of Art in Washington DC, the Irish Museum of Modern Art in Dublin, Malmö Konsthall, the Moderna Museet in Stockholm, and the Kölnischer Kunstverein in Germany. Blind Light, a major solo exhibition of his work, was held at the Hayward Gallery in 2007.
Antony Gormley has participated in major group shows such as the Venice Biennale and the Kassel Documenta 8. His work FIELD has toured America, Europe and Asia. ANGEL OF THE NORTH at Gateshead, QUANTUM CLOUD on the Thames in London, and ANOTHER PLACE, now permanently sited on Crosby Beach near Liverpool are amongst the most celebrated examples of contemporary British sculpture.
Antony Gormley was born in London in 1950.
(
bio
)